​
I AM A UI/UX DESIGNER, munch addict, SOFTWARE DEVELOPER,
night owl,
GOOGLE ADWORDS SPECIALIST,
story teller, SOCIAL MEDIA EXPERT
AND E-COMMERCE CONSULTANT,
​
BORN IN ISTANBUL.
​
​
YOU CAN CALL ME TIM,NOT KEBAP !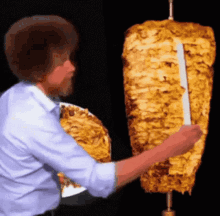 I DESIGN CREATIVE, STYLISH AND INSPIRING WEBSITES FOR YOU.
I CREATE SLOGANS AND CONTENTS FOR YOUR WEBSITES AND ADS.
I CREATE AND MANAGE SOCIAL MEDIA ACCOUNTS, CAMPAIGNS AND ADS.
I DESIGN GRAPHIC WORKS FOR YOUR WEBSITE AND SOCIAL MEDIA.
I MANAGE YOUR GOOGLE ADWORDS ACCOUNT AND INCREASE YOUR PROFIT.
I HELP YOU WITH YOUR PROJECTS, WORKS AND BUSSINES IDEAS.
WE AGREED ON THE DESIGN OF AN INTERNATIONAL FOUNDATION WEBSITE. I HAD SOME CONCERNS AS IT WOULD APPEAL TO DIFFERENT PEOPLE FROM MANY DIFFERENT COUNTRIES. WHOEVER VIEWED OUR SITE, LIKED IT A LOT. I LIKE IT TOO.
MANY THANKS TO TİMUÇİN FOR MAKING ME REALIZE THAT DESIGNIGN WEBSITE IS AN ART.
​
TUĞRUL GÜNAY